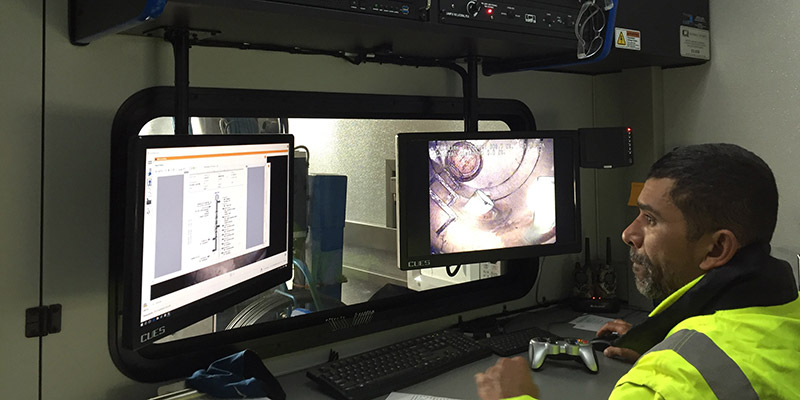 Regular CCTV inspections allow you to closely monitor any changes in the condition of your sewer pipelines over time and identify where repairs or replacements are needed. These inspections are vital to maintaining a healthy system of sewer pipes.
The CCTV camera, attached to a camera tractor, will be lowered into the sewer via an access pipe or manhole. The tractor is then moved around the inside of the sewer pipeline using remote operation, which the operator controls from inside the service truck. When the inspection is complete, the tractor is put in reverse gear to be raised out of the sewer. Using CCTV inspection, one can fully inspect a complete pipeline blockage or collapse that wouldn't be able to be viewed any other way.
Following each pipeline inspection, the video footage is converted to DVD format, thumb drive or it can be uploaded and emailed to the customer. In addition, a full data report using POSM (Pipeline Observation System Management) software will be generated for you to consult at any time following the inspection. POSM software is made in the U.S. and has been certified by the National Association of Sewer Service Companies (NASSCO) for lateral assessment, manhole assessment, and pipeline assessment data entry. This easy-to-use, user-friendly software makes interpreting GIS data and analyzing the condition of your pipelines simple and efficient, allowing you to detect potential problems quicker.